Welcome to Master Tong's Martial Arts
Master Tong's Martial Arts teaches Hup Kwon Do which incorporates the best techniques from Taekwondo, Karate, and other popular martial arts to instruct students to effectively defend themselves in any situation. This comprehensive system of self defense builds the students foundation in practical skills such as blocking, striking, kicking, grappling and controlling an opponent. At Master Tong's you will receive the best level of instruction in a family-friendly manner. Founder, Master Ken Tong is a 7th degree black belt with 35 years experience in teaching martial arts. Our school is sanctioned by the World Council of Professional Martial Artist.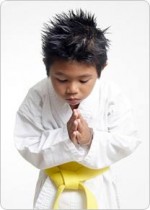 Build confidence and self esteem while having fun stretching, conditioning and learning an invaluable life skill. Our training is not considered full contact although light sparring is part of the curriculum to learning effective blocking techniques. We do not teach religion of any kind.
We have Karate Martial Arts training for a range of ages from kids 3 years and up, boys and girls, men and women and family classes. Anyone can train and learn Tong's Martial Arts Karate including those with disabilities.
Every year the students attending Master Tong's Summer Camp make a motion picture, learn new skills, play games and have a great time. Master Tong has fun Halloween parties with games, food, music and FUN!